I am a big fan of the Sinclair Method (TSM) and like to use it in combination with working on your own inner strength. The Sinclair Method gives a lot of confidence because you can fall back on something.
I have been working intensively for about 4 years now with people who want to try the Sinclair Method and we all find the results amazing. Following the method also offers a unique opportunity to review your life and know what you no longer want and what you do want. If you also want to work on that, I wam happy to help you. This is usually a good idea. But now more about the Sinclair Method!
The Sinclair Method helps enormously in the event that you have a relapse. You think, "Oh I can do it again now. One glass now and then won't hurt ", but before you know it you'll be back at your old level. The Sinclair Method then provides a quick reset, but I will explain this to you later.
WHAT IS THE SINCLAIR METHOD
The Sinclair Method is a method to cure alcoholism by using the opiate antagonist Naltrexone or in the Netherlands also available under the name Nalmefeen combined with drinking alcohol. You get less and less appetite for alcohol while the enjoyment of a glass continues. It seems like you slowly find the brake without having to do anything for it. It is a de-learning process and over time you will be able to choose to continue drinking or stopping after one glass.
Could the Sinclair method be something for You?
Hell yes! There is a very good chance that The Sinclair Method is something for you. Whether it is the first time you try to do something about your drinking or have tried everything before. Via a telephone call or video call we will be able to determine whether the De Sinclair Method could be something for you. This screening costs only € 50, – including a personal letter for your doctor explaining the groundbreaking Sinclair Method.
In a subsequent conversation we will go into more detail after you provide me with your drinking habits. Based on that, I make a plan. In the meantime, ask your doctor for a prescription for Naltrexone or Nalmefene and also give him or her the explanatory letter.
One little pill and the big contradiction
With the Sinclair Method you have to drink in combination with the medicine otherwise it will not work. 1-2 hours before your first glass, take one small pill of 50mg Naltrexone or Nalmefene. Both are non-addictive drugs that block opiate receptors in this way. Because the endorphins are stimulated less and less, the craving in the brain will decrease.
Dr. John David Sinclair, Ph.D., Researcher Emeritus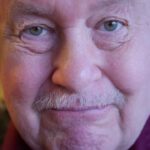 The Sinclair Method was developed by Dr. John David Sinclair who started his research in the 1960's. He identified what he called the 'alcohol deficiency effect' as a driving force behind alcohol addiction. He concluded from various experiments that alcoholism is a learned behaviour. Some people have genetic traits that make them feel more 'boosted' by consuming alcohol than others, ultimately leading to uncontrollable cravings.
it has been around for so long and has been IGNORED for so long
Finally things are moving. Finally The Sinclair Method is increasingly being recommended by doctors, therapists and addiction experts all around the world. Too bad it took so long, but great that so many more people can be helped!
Why is the method not used on a larger scale?
It remains difficult to understand why so few doctors, therapists and addiction experts in particular recommend The Sinclair Method. It is thought to be related to the billion dollar industry perpetuated by addiction treatment and the dominance of the 12-Step ideology. The method has been a great success in Scandinavian countries. Especially Finland, probably because Dr. Sinclair did some of his research there. Fortunately, The Sinclair Method is gaining popularity and even falls within the National Health Service in the UK.
It seems like a miracle cure and it actually is, but you have to give it time. Nor is the addiction developed from today to yesterday. For some, it already works after three weeks, sometimes it takes months, sometimes even a year or more.
The doctor will probably tell you that you are not allowed to work with an opiate agonist such as Naltrexone, so find a coach or counselor. Counseling Algarve is happy to guide you. To obtain the prescription from your doctor, we will send you a PDF explaining The Sinclair Method for Doctors. So the doctor knows that you will be using the medicine in a different way than stated in the package leaflet. We make, as it were, a new leaflet. Together we will then draw up an intake schedule based on your alcohol consumption and create a diary. It is important to have an overview in the beginning why and when you take that first glass and what will change during the application of The Sinclair Method.
It sounds more frightening than it is, but if you want to keep drinking in a controlled way, you should take a pill 1 hour before that first glass for the rest of your life. You will see that this will not be a problem and there will be days and even weeks that you will not crave a glass at all. If you stop drinking completely, you do not even have to take a pill, except maybe the one time you want to drink a glass.
Working on your addiction wherever you like
You don't have to go to an expensive rehab clinic that costs hands full of money, you can just do it at home while you work or cozy during your holiday with people you like are.
Nobody needs to know anything about it, but you can of course also share it because the more people who hear about TSM, the better of course. So how easy it can be to tackle your addiction NOW.
*Note
As an alcohol abuse advisor supporting The Sinclair Method prescribed by a qualified doctor, I cannot discuss the medical aspects with you. I am a counselor, not a physician. None of the doctors to whom I provide your contact details work for, or are associated with or in any way affiliated with Counseling Algarve.
However, As a therapist I naturally adhere to the ethical code, the ethical conditions and rules. My work with my clients is based on Integrity, Impartiality and Respect. What we discuss remains between us. All conversations are strictly confidential.